Why we are different!
Our Bikes

The Stages SC3 is the best indoor bike on the market! Our favorite feature on the SC3 is the super accurate Stages Power Meter, fabricated locally in Boulder, Colorado. Other great features on this bike include: Stages "Carbonglyde" belt, which provides a smooth and realistic feeling indoor ride, Stages "Sprintshift", which allows for quick and accurate interval transitions, and "StagesFit", which makes getting you comfortable on your bike super easy!
---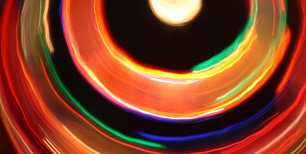 Our Power

We're often asked what makes us different than other indoor cycling options. Well, this is it-our Power! We are the first indoor cycling studio in Colorado to implement the tracking necessary to show you clearly that your workouts are making you better! All of our rides offer Performance IQ data tracking, so that you can easily monitor your power, cadence, and overall energy production and calorie consumption during a single class, and from class to class.!
Our instructors use this tool to give you specific and measurable goals. When your ride is over, you'll find an email waiting for you, detailing your class results. These results are stored on your personal profile, so that you can check back and see the long-term improvement that all of your hard work has created. Know your power, set your goals, get results!
---
Our SuperPower

Power is what makes us different than the rest, but it's our instructors that make us BETTER than the rest! Our instructors give us superpower! Of course, they're all educated and dedicated to staying on top of the most current cycling and fitness research, they know what's safe and what works. But, what makes our instructors super is the passion that they bring to their coaching. Our instructors see your true potential and are serious about helping you fulfill it!
---
Our Community
We don't want to stop at just being an awesome place to work out! We strive to build community within our four walls. This is something you'll notice immediately at BreakAway. Our instructors and regular clients have created an environment of inclusion and support. It's hard not to make new friends when you ride with us!
---
Convenience
Our website makes it easy to create an account and reserve a spot in class. By reserving online, up to one week in advance, you can schedule your workouts to fit in with your busy family/work life. You can also relax and know that when you arrive to the studio you are guaranteed your spot in class.
---

INSTRUCTORS